以"推动互联互通互鉴,实现合作交流共赢"为主题的2018世界中小企业大会,6月23日在北京怀柔雁栖湖开幕。大会作为中国中小商业企业协会首倡,面向世界的中小企业国际盛会,旨在向世界展现中国中小企业新时代发展成果,在严峻的现实,激烈的竞争面前,探讨中小企业融入全球经济一体化中的路径与未来,为中小企业参与"一带一路"沿线国家项目合作提供中国解决方案。
2018 World SME Conference, themed "mutual understanding, interconnection and sharing" was inaugurated on June 23, 2018. The conference was initiated and sponsored by China Association for Small & Medium Commercial Enterprises and attended by representatives throughout the world. The conference aimed to demonstrate the latest achievements of SMEs in China and called for in-depth discussion on the routes and prospects of SMEs in globalization in the context of fierce market competition, to provide Chinese solutions for SMEs to participate in project cooperation in countries along the Belt and Road.
出席2018世界中小企业大会的各国代表纷纷表示,中国国家主席习近平2013年提出"一带一路"倡议以来,推进"一带一路"建设成为全球瞩目的重大课题。"一带一路"倡议提出5年来,作为中国最具创新精神的群体,中小企业不仅是中国经济社会发展的重要力量,也是"一带一路"沿线建设项目不可或缺的参与者。当前,随着经济全球化不断深入发展,中小企业日益成为对外合作的主力军,是世界各国对外经贸关系中最重要的合作领域之一。
Participants to 2018 World SME Conference highly recognize that the promotion and implementation of "Belt and Road" Initiative have received international attention and heated discussion, ever since it was first proposed by President Xi Jinping in 2013. Through the five years, SMEs, as the most active and innovative group in China, have become not only an important driving force of Chinese economic and social development, but also the indispensable participants in the cooperation projects in countries along the "Belt and Road". Today, as economic globalization comes to a deeper level, SMEs have grown to be the main forces in international cooperation, and the most important sectors for global economic and trade cooperation.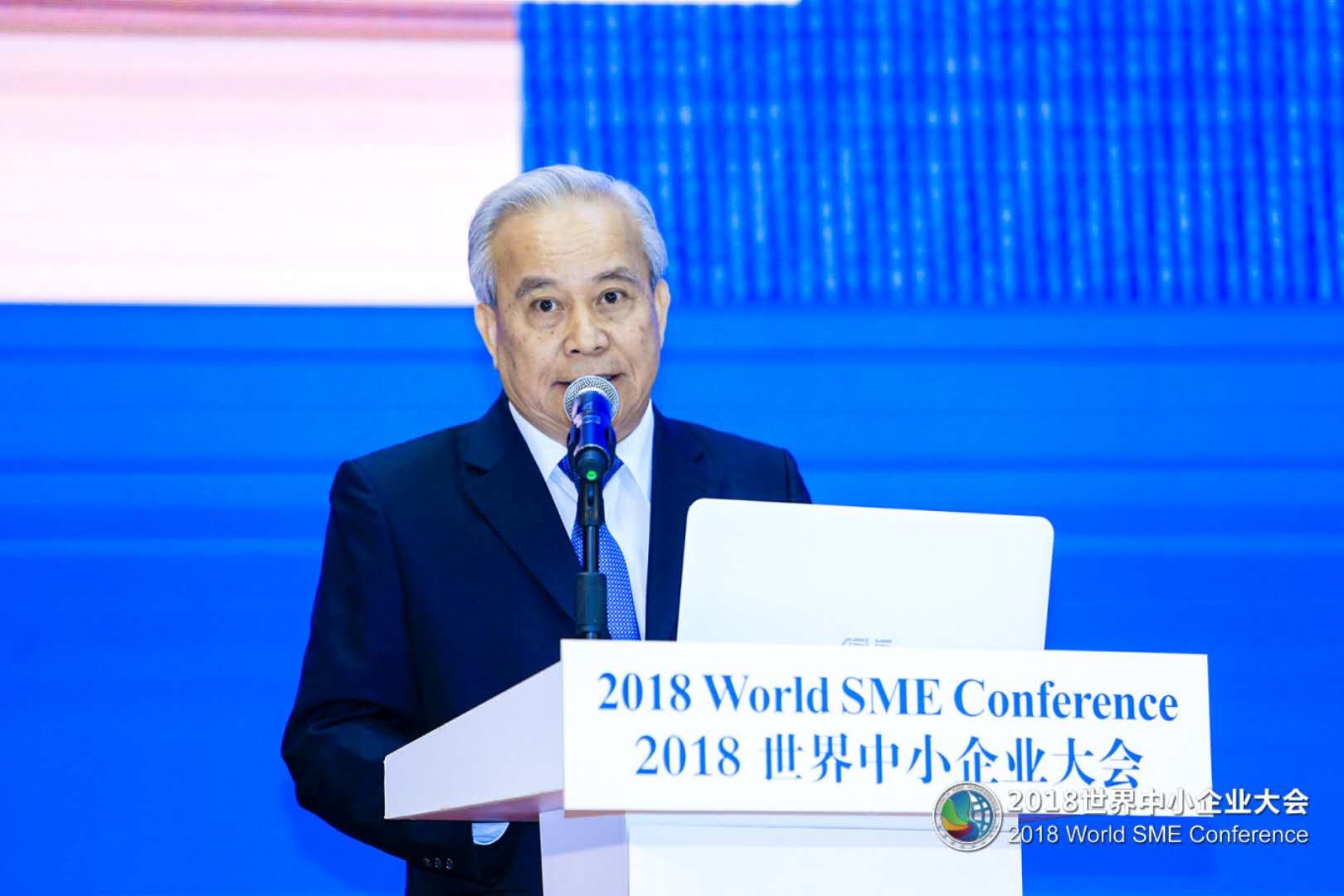 与会的中国第十二届全国政协副主席、全国工商联原主席王钦敏表示,中小企业是最为活跃的创新群体,能够适应国际市场上技术更新快的特点,其提供的产品和服务往往更加贴近市场需求。中小企业的规模相对较小,"船小好调头",对市场变化的反应敏锐,应对灵活,能够根据国际市场环境的改变及时做出相应调整。此外,中国中小企业产品丰富、竞争能力较强,在"一带一路"沿线国家具有广阔的市场前景。支持中小企业依靠市场化力量推动"一带一路"建设,有利于充分发挥市场在资源配置中的决定性作用,实现供需双向的良性互动。中小企业的普遍参与有助于扩大"一带一路"受益面,促进沿线国家人民"民心相通",让广大民众成为"一带一路"建设的受益者。
According to Mr. Wang Qinmin, Vice Chairman of the 12th CPPCC; Former Chairman of All-China Federation of Industry and Commerce,SMEs are the most active group in innovation activities, as they can make quick and swift responses and adaption to new technologies in the international markets and provide products and services that are better customized to market demands. The relatively small size of SMEs make them flexible and agile in responding to market changes and in adapting themselves accordingly to the fast-change market conditions. Besides, Chinese SMEs are able to provide products in diverse types and are competitive in the markets, so a promising prospect can be expected for Chinese SMEs in countries along the "Belt and Road". Supports should be given to SMEs to promote and facilitate the implementation of "Belt and Road" Initiatives through participating in local markets in the "Belt and Road" countries, which helps to play the roles of market in decision resources allocation and in realizing healthy interaction between the supply side and the demand side. Extensive participation of SMEs helps to amplify the benefits brought about by the "Belt and Road" countries and to enhance the civil connections between different nations. This will finally bring concrete benefits to the general public in these countries.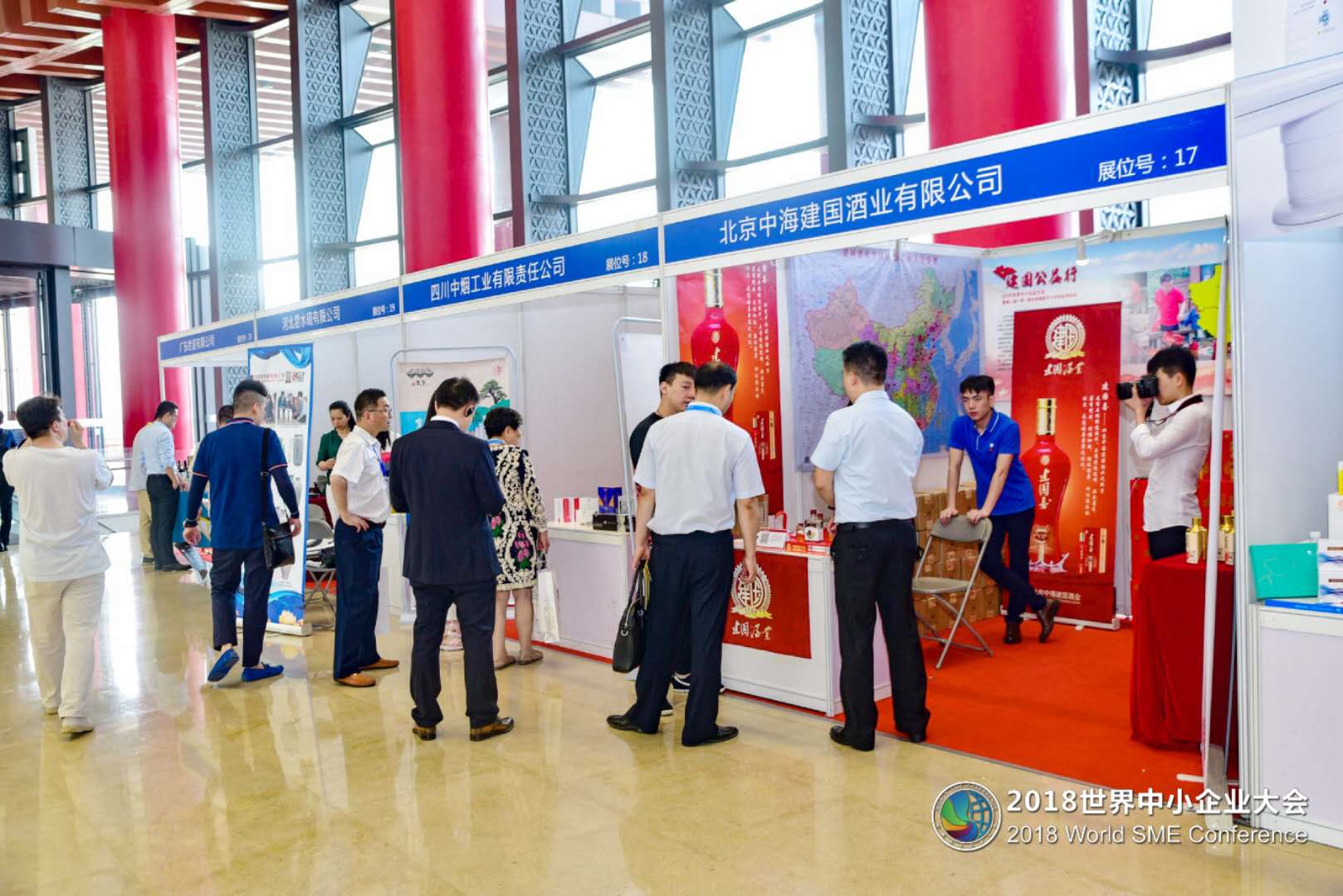 与会代表指出,经济全球化的时代潮流不可逆转,世界已成为你中有我、我中有你的"地球村"。各国经济社会发展日益相互依存、相互影响,利益交融、命运与共、合作共赢是大势所趋。因此,坚持融通方向已成为促进中小企业共同发展的必然选择。本次世界中小企业大会为全球中小企业的进一步相互融通搭建了交流的平台。大家在互利、平等、尊重的基础上,通过对话,致力于以世界中小企业可持续发展为基础,寻求打造开放包容发展的新路径;探讨解决制约发展瓶颈的新良策;共商提升全球竞争力的新方法;展望努力实现合作共赢的新愿景,推动形成有利于相关政策的协调和规划对接的合力,从而推动创造共同繁荣的全球中小企业的命运共同体。
As pointed out by participants to this Conference, economic globalization is a nonreversible trend, because we are living in this "global village" where we are already inseparable from one another. Since the economies of all nations are relying on and acting on one another, with the benefits mixed up in common pursuits, cooperation and sharing have become the invincible trend. In this view, it is an unavoidable choice for SMEs to get interconnected in seeking common development. This Conference offers a valuable platform for the interconnection between SMEs from all countries. Participants join in talks on the principles of shared benefits, equal opportunities and mutual respects, and seek to find out an open and inclusive route of development, to achieve the sustainable development of SMEs throughout the world. Extensive and inviting discussions are made on new strategies in coping with bottleneck problems, and new approaches to improve global competitiveness. All parties share their vision for cooperation and mutual benefits, and undertake to coordinate and align their policies and plans to push the construction of a community of SMEs with shared prosperity.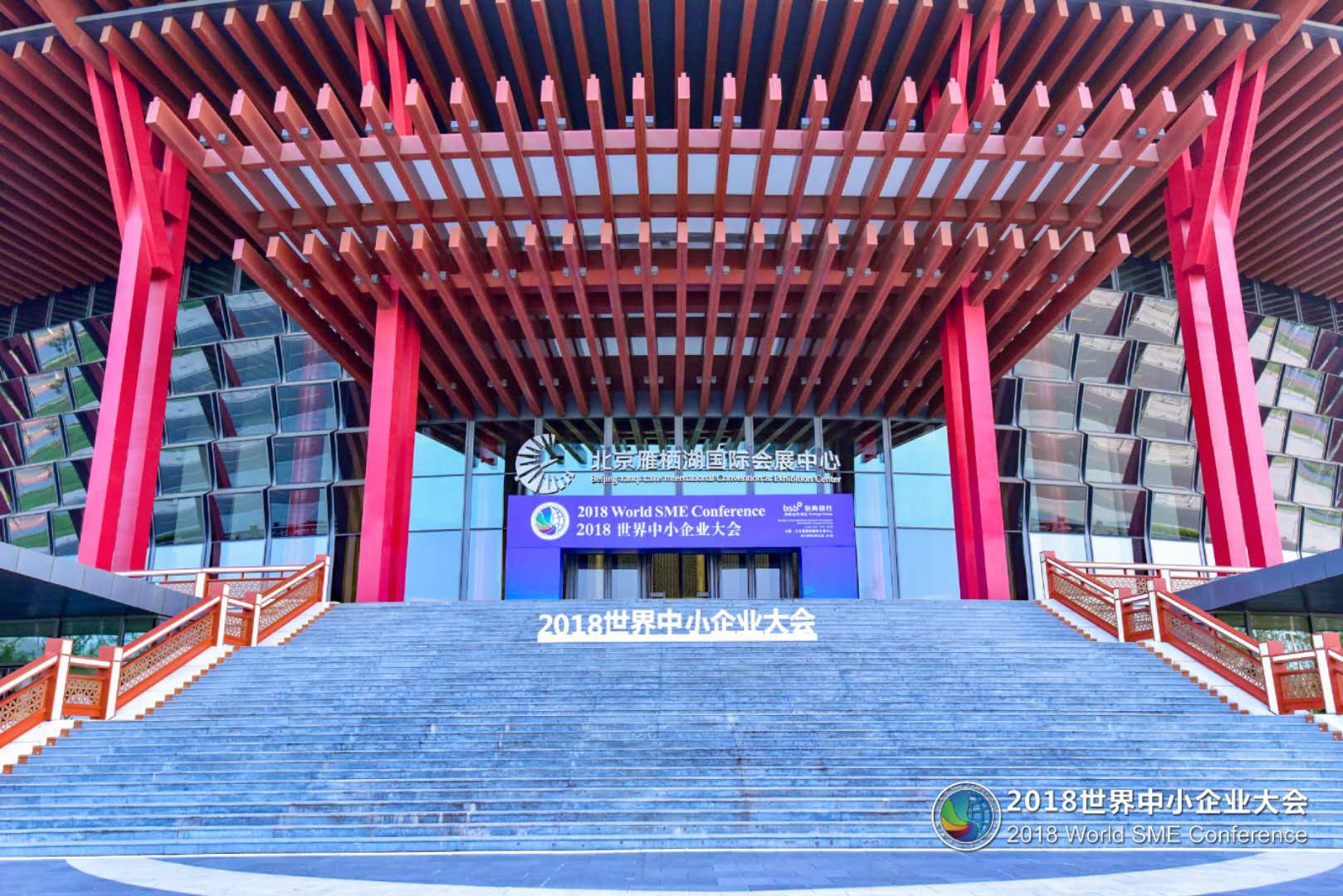 与会各方希望充分发挥"世界中小企业大会"的桥梁纽带作用,不断拓宽中小企业合作领域,开展多形式多领域的务实合作,进一步推动中小企业成长壮大,为促进世界经济的繁荣发展作出贡献。
Participants hope that the World SME Conference can play its roles as bridges in expanding and enlarging the cooperation fields of SMEs, to expedite practical participation in various forms and industries, so that it accelerates the growth of SMEs and contributes to the prosperity of world economy.